Skip to Content
Designer Wallcovering / Fabrics
Designer Wall Covering for Our Westchester County Customers
Wallauer has years of experience helping our customers express themselves through designer wallpaper and fabrics. Throughout the Westchester area, clients have left our showrooms satisfied and prepared to transform their homes. Whether you want a contemporary, transitional, modern or traditional look we will show you the latest styles and designs. Our team is knowledgeable and passionate, and our design centers are capable of offering color consultations and in-home consultations. Simply put, we are the region's best in show.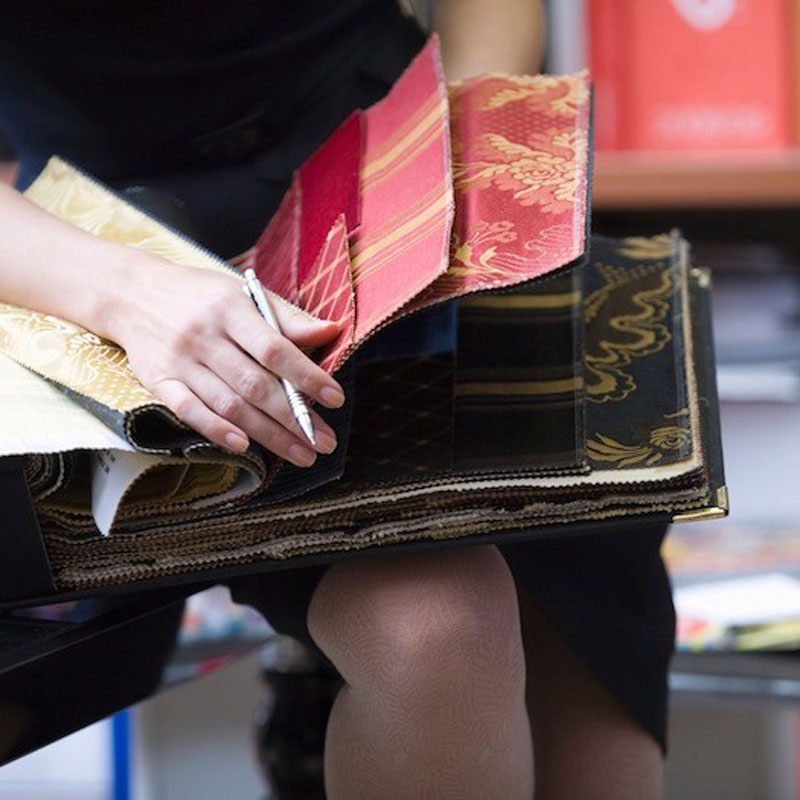 Hundreds of Fabrics for Various Home Improvement Projects
We have a wide range of Designer fabrics in our store, in addition to Designer wall covering. These fabrics can be used for a wide range of home improvement projects. Variety is the name of the game, and we've got it in spades. Whether you like tend to like more color or something more understated, you can be certain we will have the color and styles available for you to choose from.
The Benefits of Choosing Wall Coverings Over Paint
When it comes to wall coverings, the possibilities are endless. Not only do we have hundreds of prints available, but there are also many things you can do with wall coverings. Don't limit your options, there are 5 walls to a room. Sometimes wallpapering a ceiling is more interesting than covering 4 walls. Sometimes, using it as a background can create a dramatic look and change the whole mood of the environment. Regardless of what you plan on doing with our wall coverings, you can count on the benefits:
Durability
Our wallpapers are durable and long-lasting. In fact, they can last up to five times as long as paint can! The lifespan of 10 to 15 years is a huge benefit – one that homeowners would be wise to consider.
Hides Imperfections
Sometimes, homes have those small imperfections that detract from an otherwise beautiful home. Uneven, cracked, and damaged walls can be an eyesore. But adding colorful wallpaper to the wall hides the problem and creates an exciting focal point.
Easy to Remove
Today wall covering is made to strip off the walls easier than years ago. So if in the future you want to change the color and look of the room it will be a simple process.
We Work Tirelessly on Your Behalf
As with everything else Wallauer sells, our fabrics and wallpapers are of the highest order. It is essential for us to deliver an unparalleled service that emphasized customer happiness. We work tirelessly to do so. Our team has the expertise required to make good on our promises too. To learn more about what we can offer, visit one of our showrooms and speak to one of our passionate team members.